As humans, quality is everything. You seek it, search for it, and constantly strive to improve it. Google prioritizes you, and that is what makes it one-of-a-kind.
Moreover, as a top-rated Internet Marketing Agency in South Africa, Burnesseo loves to make its customers happy. We do believe in quality experience and ease of learning. Therefore, we have compiled a comprehensive yet easy-to-read blog post about how Google's EEAT can help you improve Search Engine Optimization and its future aspects.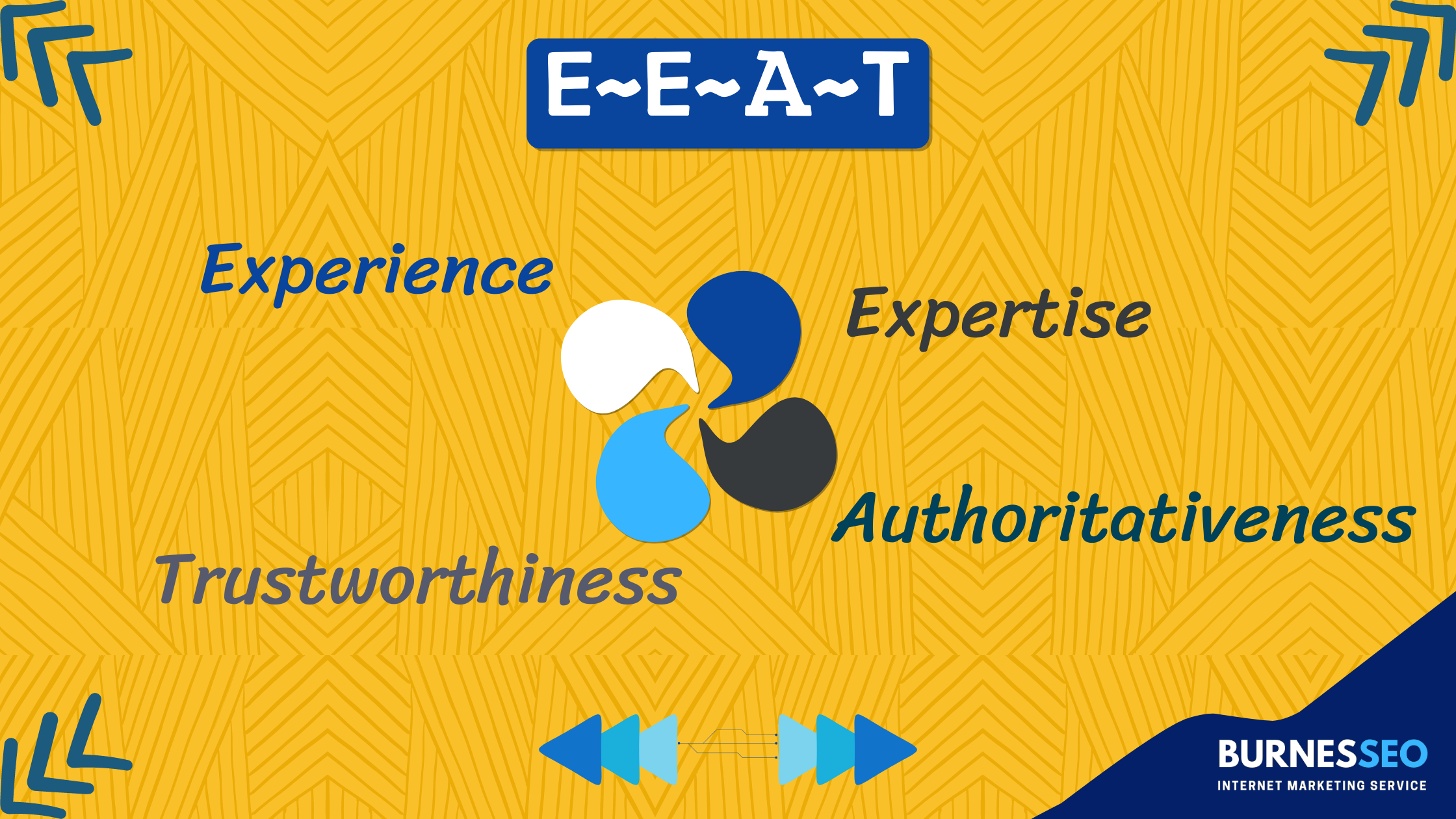 What is Google's EEAT?
E = Experience, E = Expertise, A = Authoritativeness, T = Trustworthiness
E-E-A-T, or Double E-A-T, is the Quality rating concept of Google that combines different components to assess the quality of a webpage, including off-page evaluation methods, on-page content assessment methods, and entity evaluation methods.
Until the 15th of December 2022, this concept was called E-A-T. Then, Google updated the Quality Rater Guidelines and named it E-E-A-T.
The concept of E-E-A-T rests on these four cornerstones (page # 26/176):
Experience
In Google's EEAT Model = The Experience means showcasing the First hand or life experience.
Google adores originality. For this reason, it prefers websites that represent the personal experience of a life event or a product and vice versa.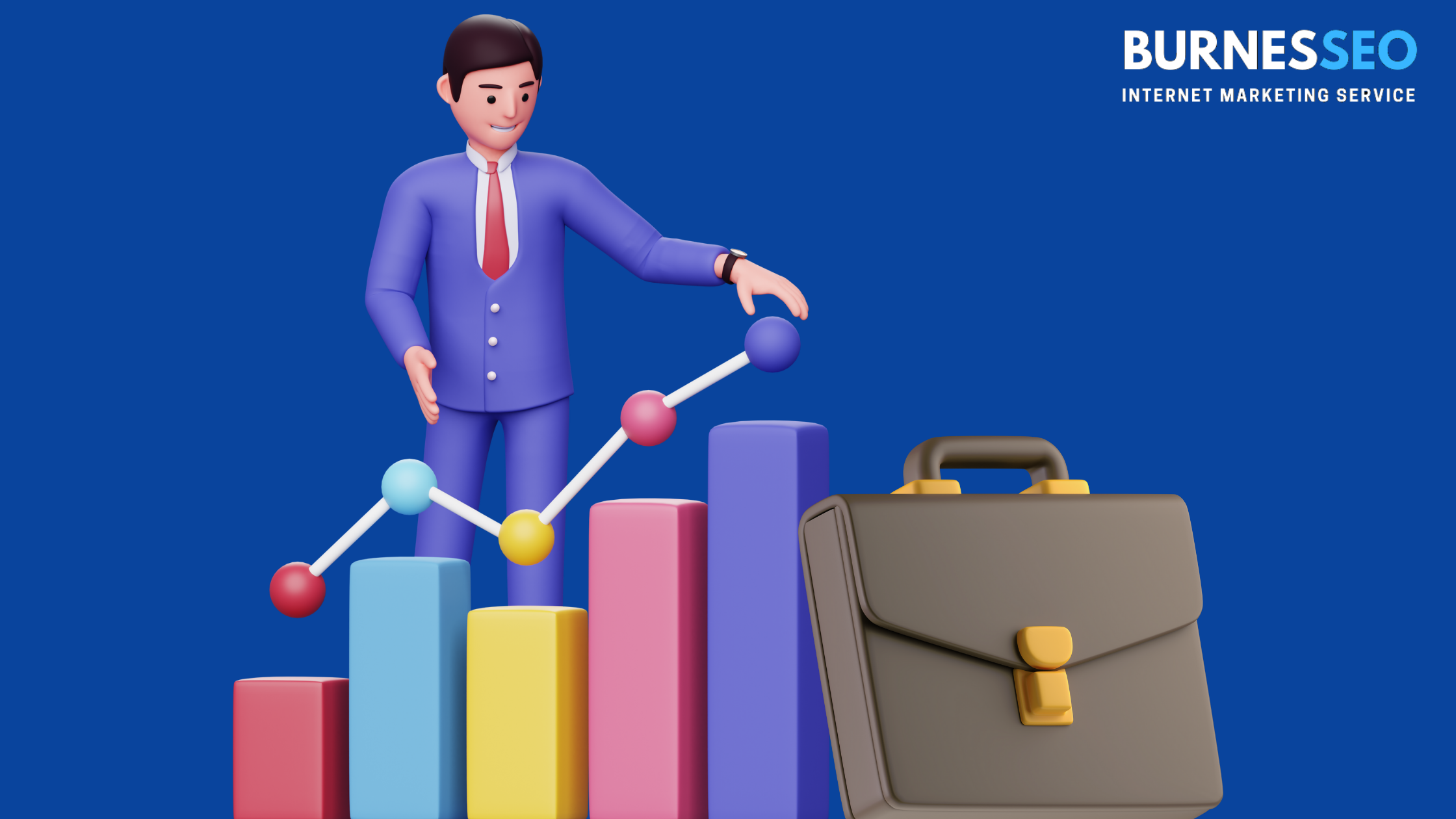 For experience, the E-E-A-T evaluation model demonstrates the websites according to in-depth information, uncommon insights, evidence, and relevancy.
Expertise
In Google's EEAT Model = it means the necessary skills or knowledge of a website's Content Creator.
Expertise is one of the most significant factors in Google's quality rater guidelines because it establishes the authority of a website & depicts its quality.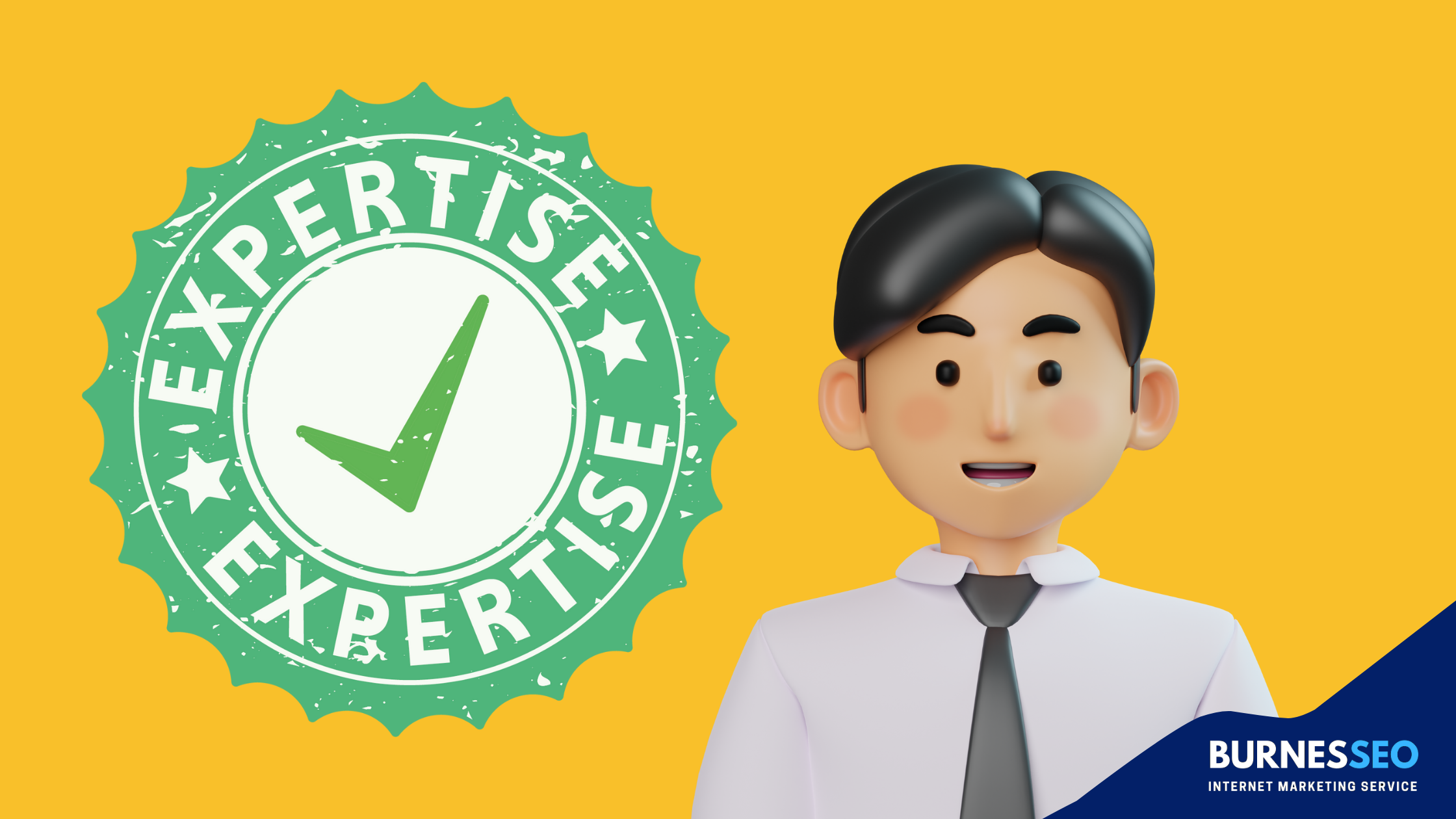 Therefore, Google prioritizes your website author's proficiency by considering your Credentials, Citations, References, User feedback, Work experience, Educational Background, and other credentials.
Authoritativeness
In Google's EEAT Model = it means the ability to be the most trustworthy source on the internet.
According to the Quality Rater Guidelines, some websites are specific to a resource. No other website serves its purpose. People visit authoritative websites and perform whatever they have in mind.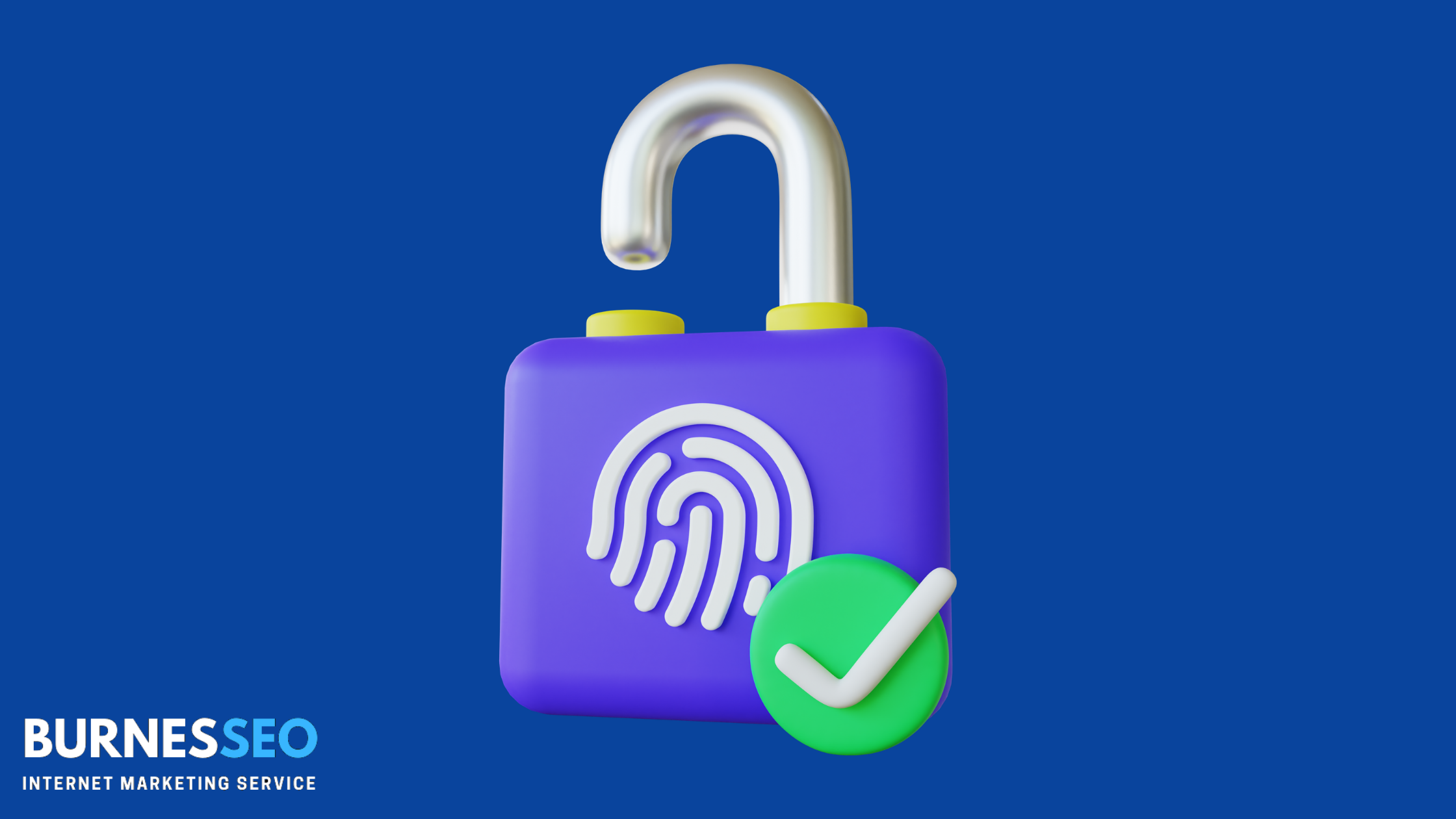 Moreover, Google evaluates the authority of a website by assessing online & offline reputation, Backlinks, References, Industry-Specific criteria, Backlinks, and overall Trustworthiness.
Trustworthiness
In Google's EEAT Model = Trustworthiness means the extent of safety, accuracy, honesty, and reliability associated with a website.
In the eye of the Google Search Engine, trust varies with different types of websites. For some webpages, it is a must-have quality factor, for example, Online Stores, Product review pages, and Informational web pages on YMYL topics.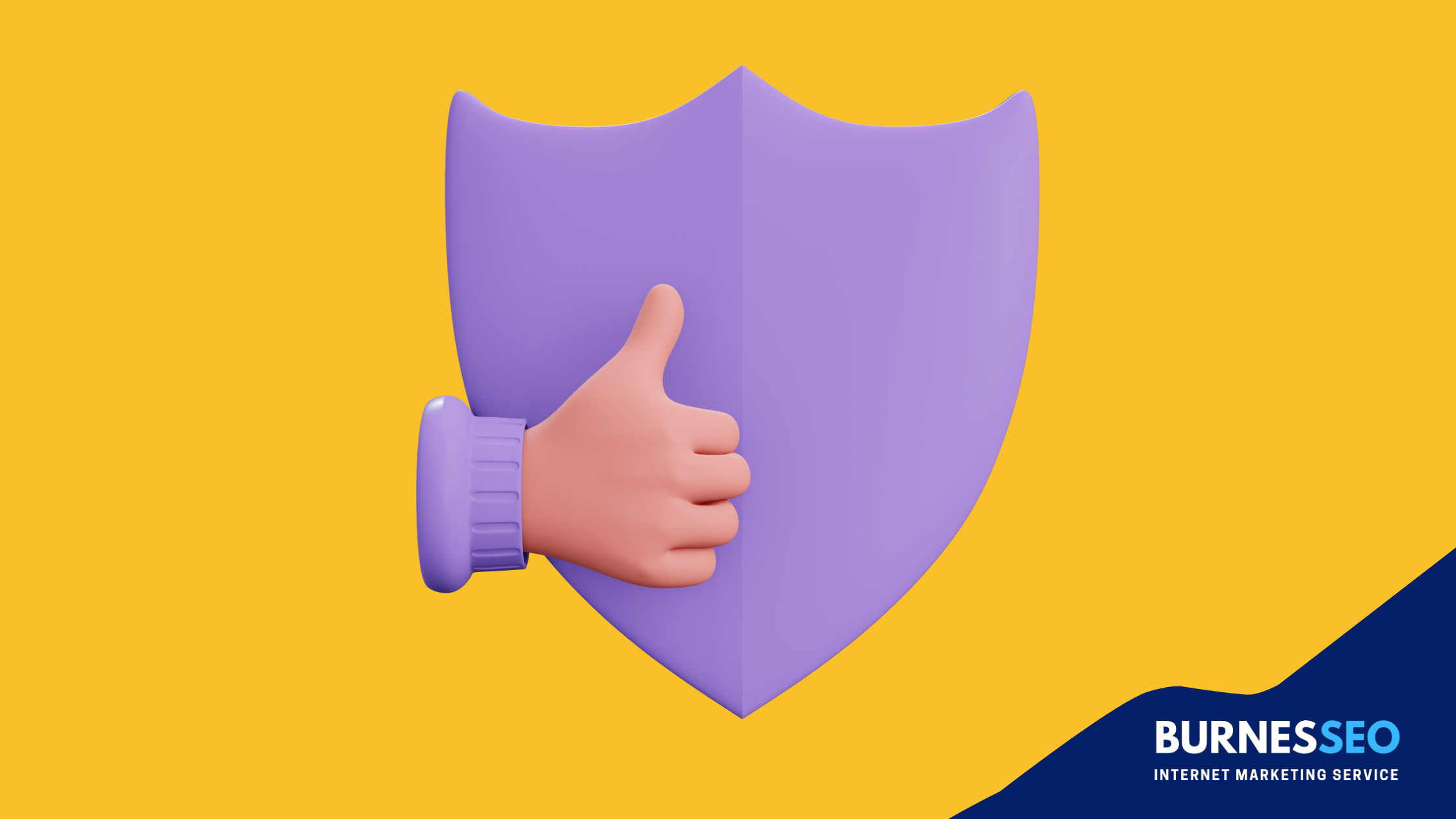 It is the most significant aspect of the quality rater algorithm of Google. And for its assessment, Google focuses on the Transparency, Accountability, Privacy, Security, Historical reputation, Professionalism & ethics of your website.
What is YMYL?
YMYL stands for Your Money or Your Life. Although it feels like a threat, it is a statement that refers to Online content that can influence a person's health, wealth, safety, and financial stability.
Google prefers your well-being. In light of that, it has strict regulations for YMYL pages because they can highly affect your life.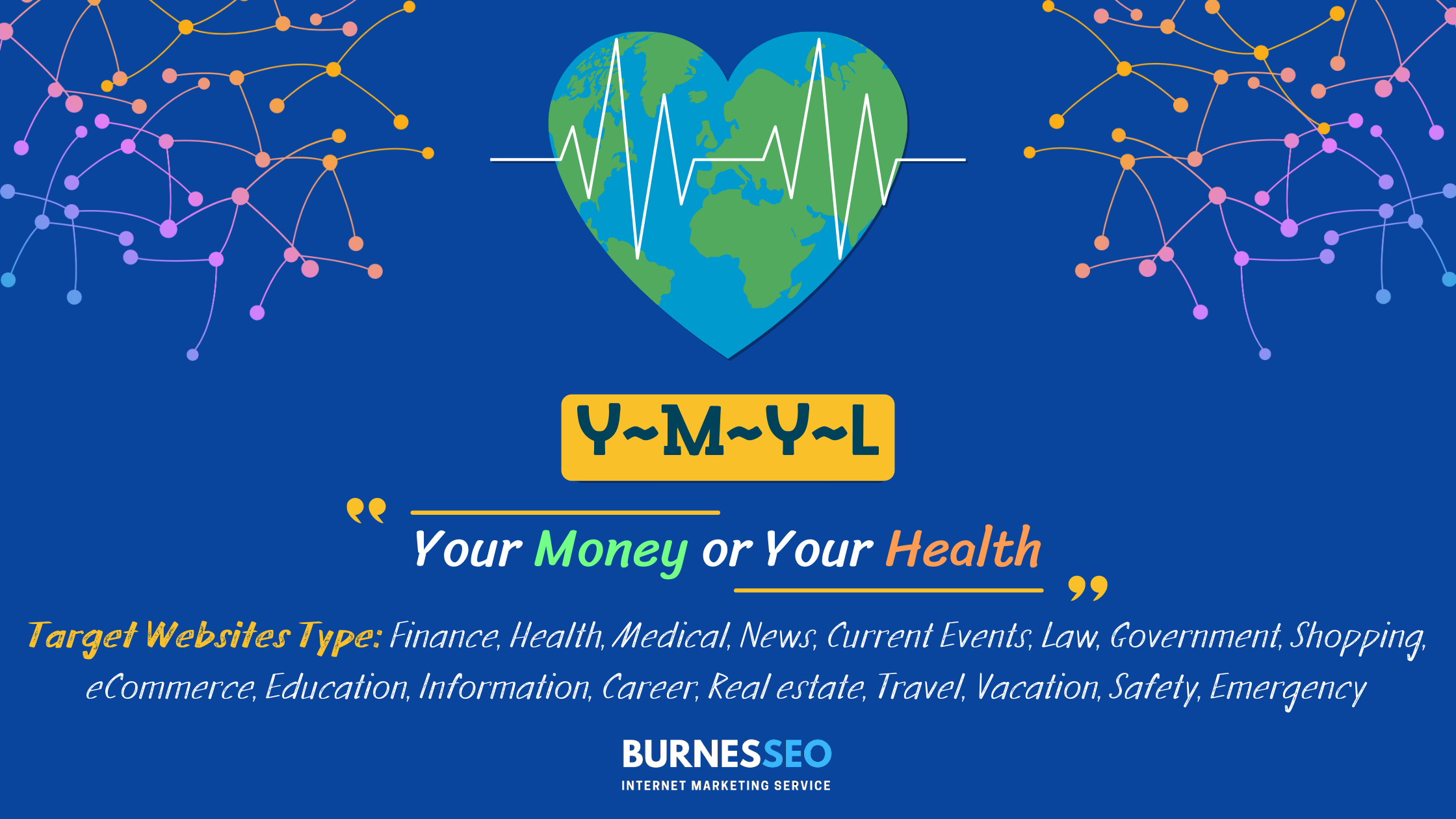 For example, you see a webpage about a critical medical condition. But somehow, you get the wrong information and apply it to yourself. You get the damage done, but there comes no responsibility on that website.
To avoid such mishaps, Google does not prefer websites with low-quality content, bad reputation, and low trustworthiness.
How E-E-A-T and SEO are related?
Well, look who's asking? Someone is interested in the betterment of their business and website.
So, let's get to the concept. As stated by Google's Quality Rater Guidelines, EEAT is a factor used by Google to assess the quality of webpages and prioritize them accordingly in the Google Search Engine.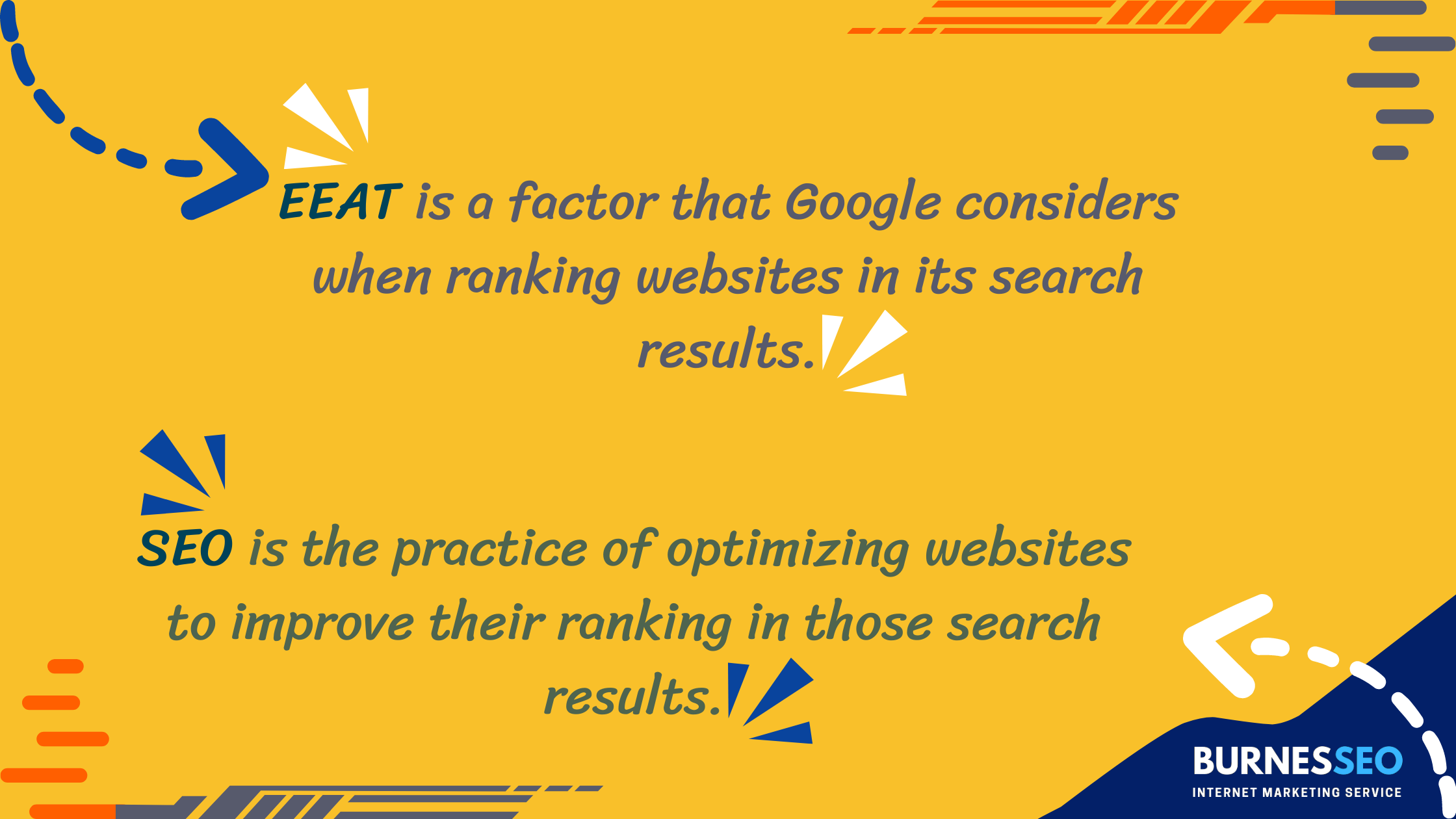 On the other hand, SEO (Search Engine Optimization) is a process of optimizing your websites to get the best possible ranking on the search engines.
In the world of SEO, having great content is only half the battle. The other half gets done through E-E-A-T algorithm assessment of your SEO-optimized website for Accuracy, Reliability, Experience, Expertise, and Trustworthiness. As stated by Ben Games, Google VP of Search, Assistant, and News:
The Rater Guidelines do not tell you how the algorithm ranks the results but provide it in the right direction.
So, you see, the Google Search Engine uses complex algorithms to check the reliability & relevance of content. And E-E-A-T is one of the factors used by them.
Google states that Double E-A-T does not influence the ranking of web pages. But according to Danny Sullivan, Google's Public Liaison: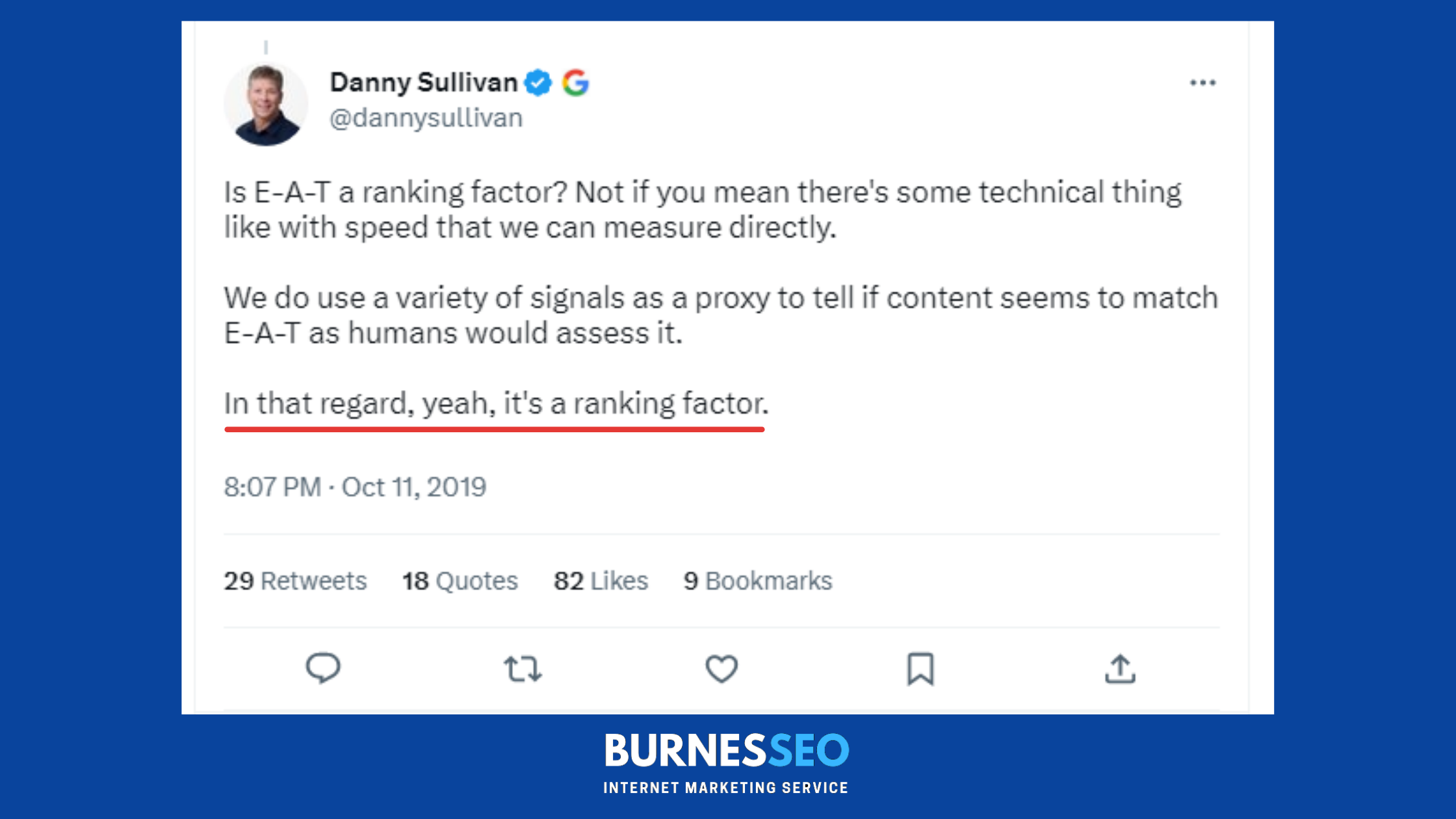 Therefore, in a nutshell, EEAT and SEO go hand in hand. If you create high-quality web content that complies with the E-E-A-T guidelines and optimizes the webpages for search engine rankings – you can have the best results of SEO plus EEAT.
Why Google Prefers E-E-A-T?
Isn't it a million-dollar question? Well, the answer is crystal clear. Google wants its users to have the best experience, and the perfect way to do that is to screen the content for reliability and accuracy.
Think about it. Have you ever searched for something on the internet but ended up on a sketchy-looking website? You felt frustrated, Right?
Google's algorithm has evolved over the years and prioritizes the web content demonstrating Expertise, Authoritativeness, and Trustworthiness (EEAT).
It means that if your website's content is well-researched, accurate, and written by an expert, it is more likely to rank higher in the search engine.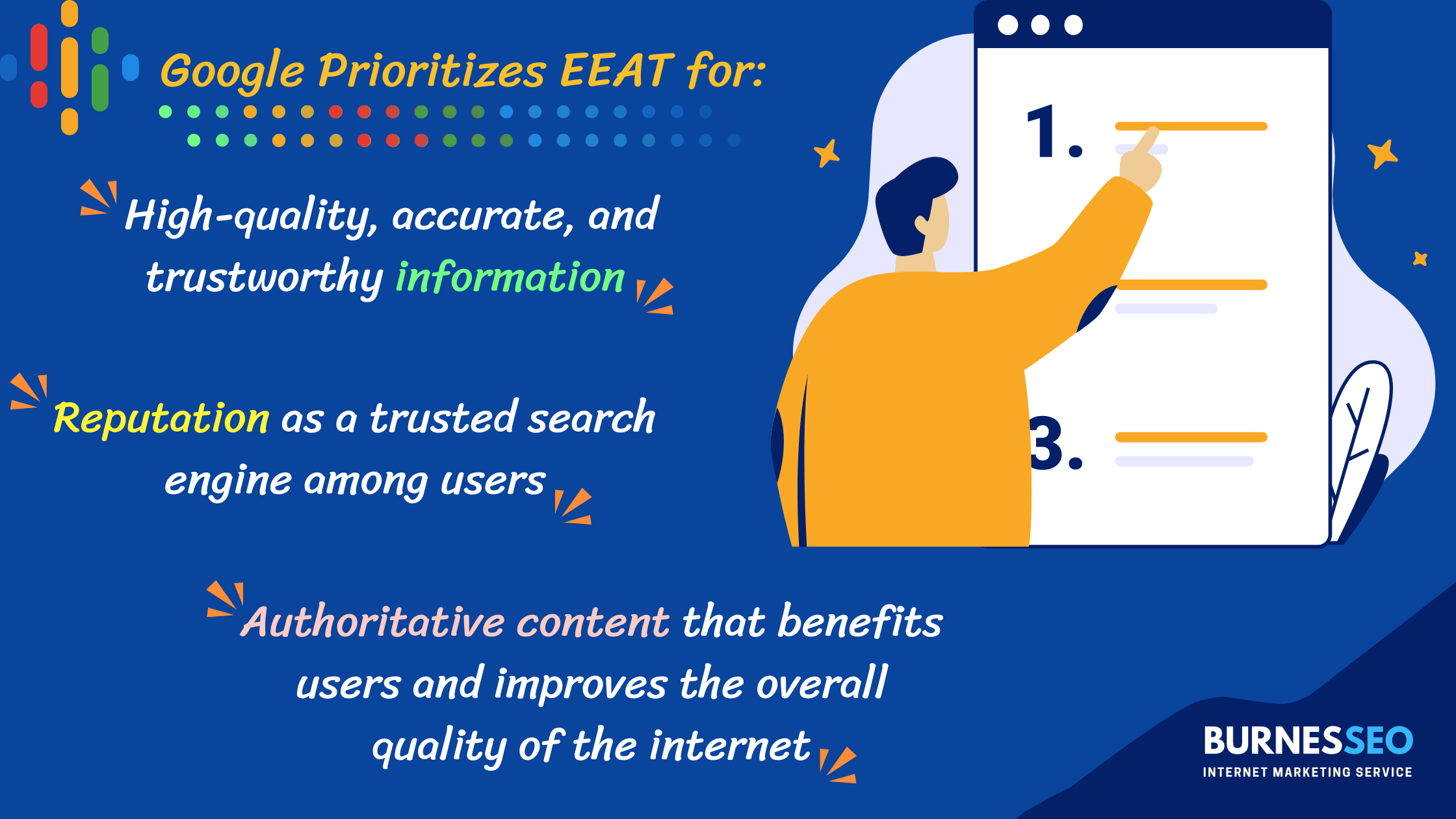 And that's not all! Google also considers the factors contributing to the positive user experience, for example, page speed, mobile-friendliness, & security. So, if your website is super responsive, fast, and secure, you'll have a greater chance of ranking high on SERPs (Search Engine Result Pages).
But why does Google think so much about E-E-A-T?
The answer is simple. Google's algorithm and business model get based on providing its users with the best plausible search experience. If web users do not trust the content they find on Google, they'll stop surfing and using it. And it can be bad news for Google.
In light of that, Google prefers E-E-A-T to provide consumers with high-quality web content they can trust and use in life. If you want success in the SEO world, you can do so by prioritizing the E-E-A-T guidelines.
Examples of Websites with High & Low-Quality E-E-A-T Scores
Here are some websites with high & low-quality E-E-A-T Scores.
High-Quality Score
First up, let's discuss websites having a high Google EEAT score. These websites have gained the trust of people and search engines simultaneously by establishing themselves as connoisseurs in their respective industries.
WebMD
One example of a website with a high E-E-A-T Score is WebMD. It has been around the internet for over 20 years and is a go-to source of health-related information. The content on WebMD's website gets created by Medical professionals & reviewed by experts to ensure accuracy and reliability. And because it has been on the internet for many years, the website speaks volumes about its Trustworthiness and Authority in the health space.
ZipRecruiter
Another example of a website with a high E-E-A-T score is ZipRecruiter, an online job board connecting employers and job seekers. It has a high EEAT score because it emits Trustworthiness & Reliability for its users.
Firstly, ZipRecruiter has reliable expertise when it comes to job seeking. It offers plenty of helpful resources crafted by experts. Another reason for its high E-E-A-T score is its authoritativeness. It is a go-to website for both job seekers & employers, with over 9 million active job postings at any instant. Lastly, ZipRecruiter values security & positive user experience and constantly improve its services. Therefore, it has managed to gain a high-quality E-E-A-T score.
Low-Quality Score
Now, let's talk about some websites having a low-quality E-E-A-T score. These websites usually lack expertise, Authoritativeness, and Trustworthiness or are involved in scamming and unethical practices. We've picked the following websites from a Presentation by Lily Ray.
➡SeniorGuidance was mentioned with a low-quality Google EAT score because the information presented on this website is outdated, inaccurate, and does not depict transparency for the users.
➡OrganicFacts has a low-quality E-E-A-T score due to the lack of expertise of the Content Author. This website provides information on various health topics like nutrition and wellness but with no trustworthy proof for their content.
Importance of Content Quality for E-E-A-T
Let's dive in there and learn about the importance of Content Quality for the E-E-A-T. In the Quality Rater Guidelines, Google repeatedly mentions that the content's quality is the key! If people love your website, find it trustworthy, and share it with loved ones, you will reach the heights of excellence.
For Content, Google works to organize the world's information. They suggest you build content that is accurate, up-to-date, well-researched, and establishes authority & trust in its industry.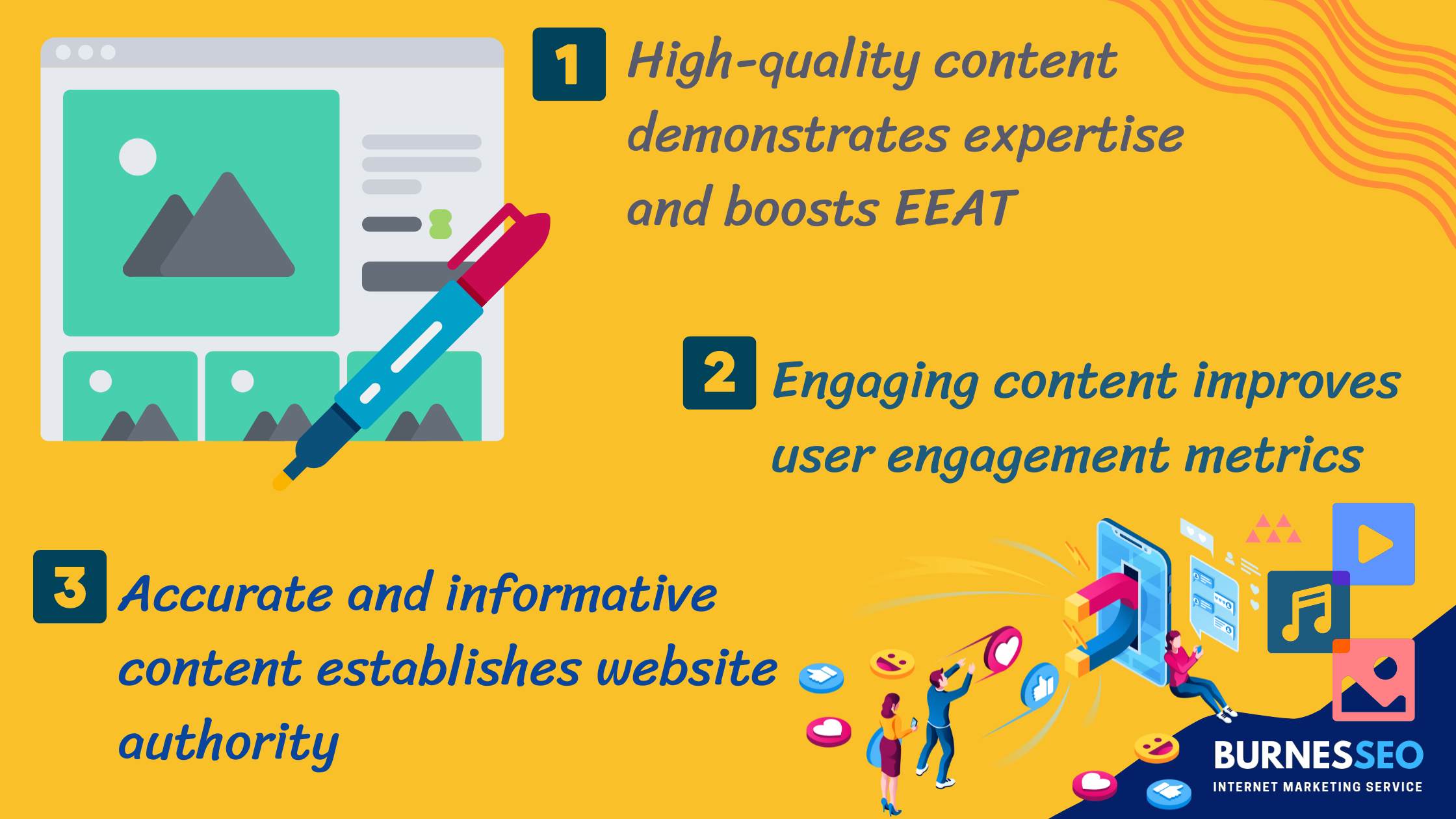 Why is this important? The answer is simple. Google wants the best and most reliable experience for its consumers. And by following their content creation Guidelines, you show Google that your website is a trustworthy information source in your industry.
In turn – they'll boost your website's rankings in the Search Engine Results Pages (SERPs).
Some Guidelines for creating the best content for your website are as follows:
➡ Assess your website's content.
➡ Focus on User Experience.
➡ Never manipulate the search engine.
➡ Always create content that people can highly relate to.
What is the significance of the Author's Expertise for E-E-A-T?
We love how you want to seek knowledge about E-E-A-T for your website's betterment and reached this section. Let's get started and learn it in-depth.
Why Google focuses on Author's expertise?
Well, think of it this way. Would you trust Medical advice from someone who doesn't have the experience & expertise for that? Of course not! Similarly, Google wants to ensure that the authors of your website's content have the necessary credentials & expertise to provide reliable information in their particular industry.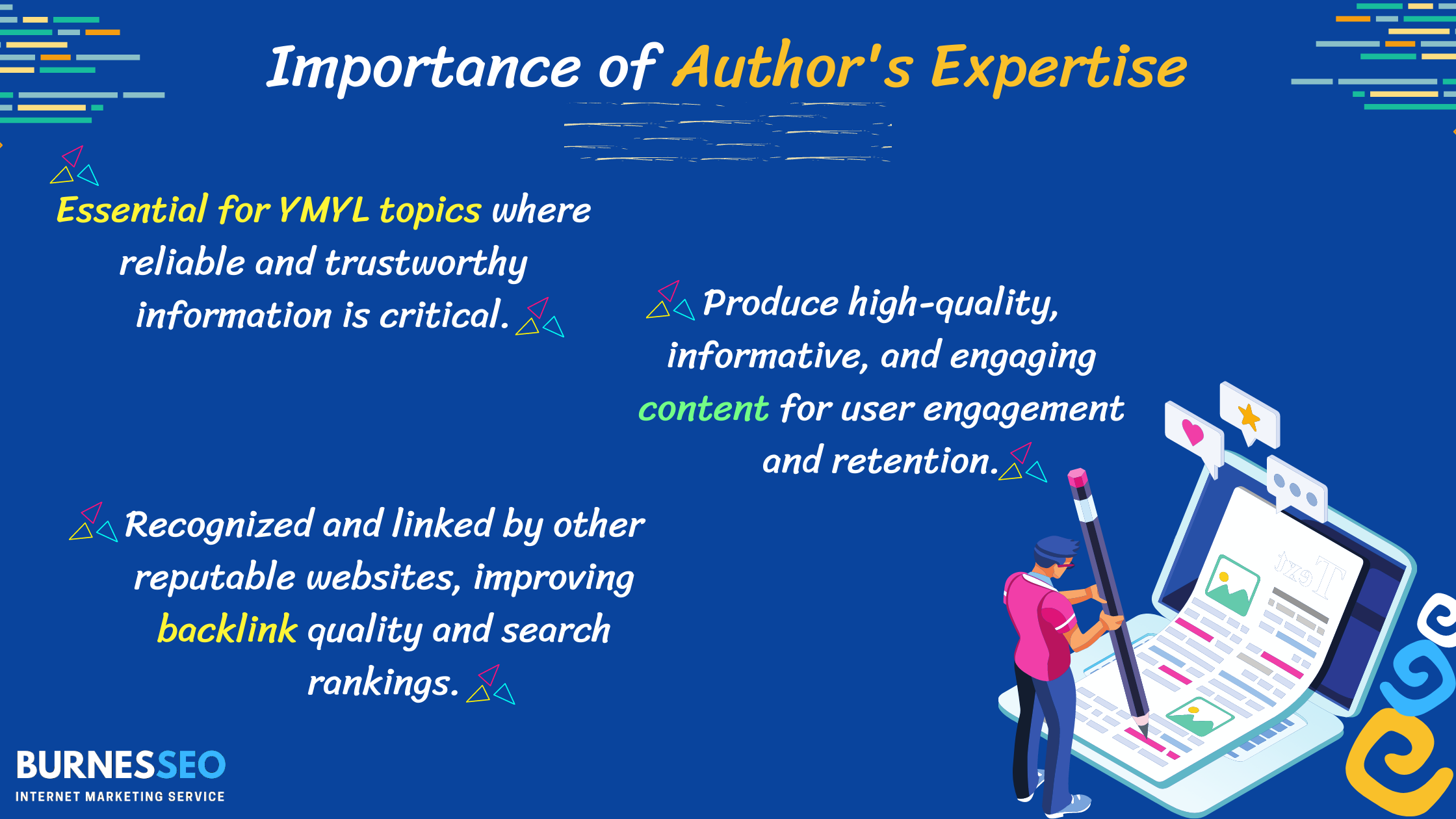 So, what does that mean for the Content Creators?
It means that as a content creator, it is necessary to establish yourself as an expert in your industry and showcase your knowledge through high-quality content.
For example, if you are creating content about health & wellness, it is a requirement to have a professional background in the field.
Similarly, if you write about Finance, it is a must to have a working background in the industry to establish your expertise & credibility with both Google and your audience.
But that's not all! It's not just about Credentials or Professional background. It's also about how you demonstrate your expertise through your website's content. In light of that, make it thoroughly researched, up-to-date, and accurate, and provide authoritative resources for your content's claims.
Plus, provide your insights & analysis based on your experience and knowledge. That will highly contribute to your expertise as a Content creator.
To sum up, the Author's expertise is essential for building a high-quality E-E-A-T score. By producing reliable and trustworthy content, you can enhance your website's overall rankings and connect with your audience.
How to Improve E-E-A-T for SEO?
Here are some tips on how to improve your website's E-E-A-T for Search Engine Optimization:
★ Develop high-quality website content that depicts quality, accuracy, and trustworthiness.
★ Personalize your website's content by sharing trustworthy stories, case studies, and real-life examples. They will showcase your experience and first-hand experience in that particular field.
★ Display your credentials, awards, and relevant certifications to build trust with readers and search engines.
★ Link to reputable sources in your content and cite the references.
★ Use graphics & pictures to add a human touch to your website. Feature bios and testimonials of your teammates.
★ Engage with your audience through active social media. Share valuable content with them, and showcase your expertise.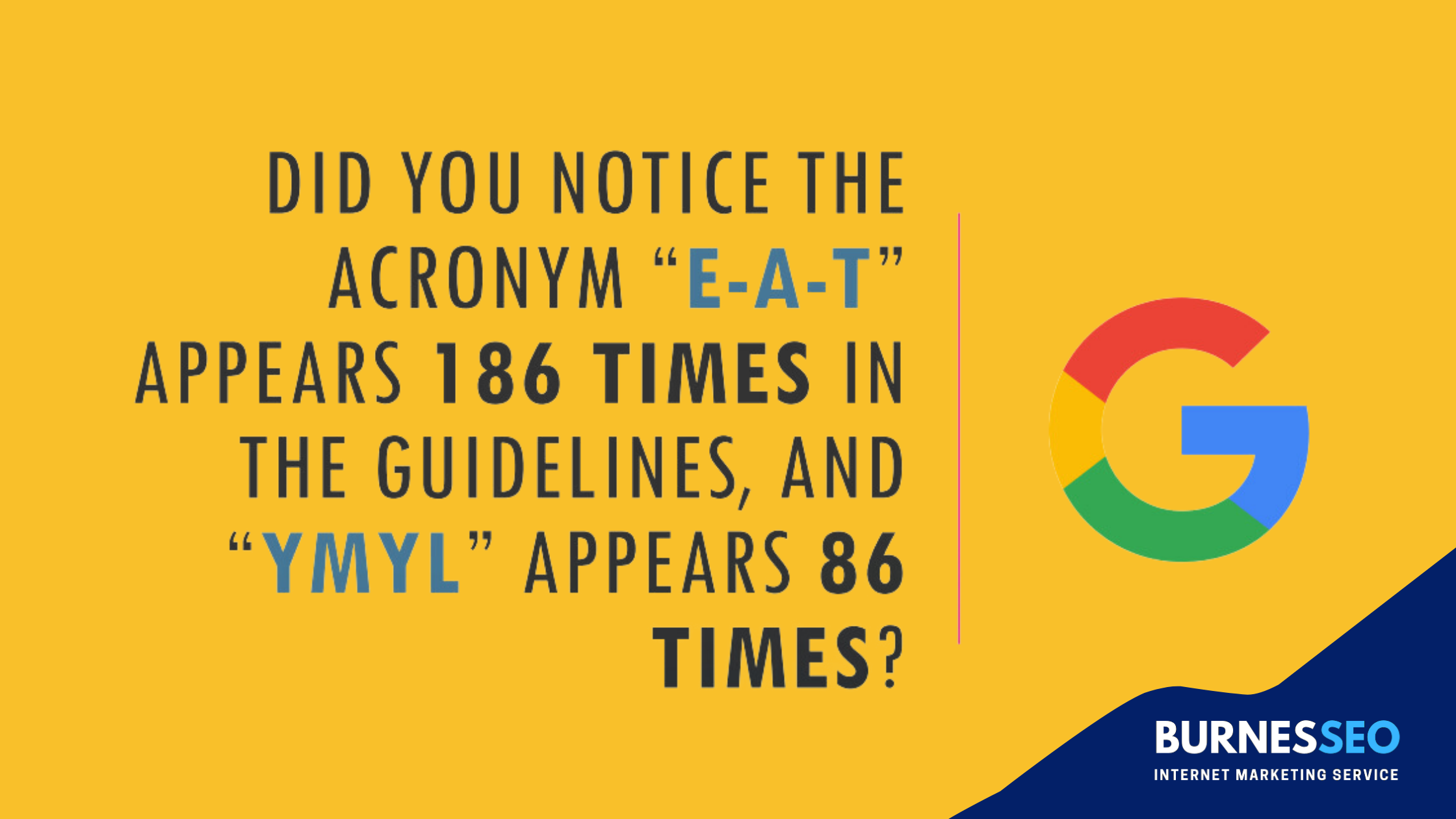 ★ Regularly update your website with fresh, relevant, and user-engaging content.
★ Be Transparent with your website's users. Let them know about your brand's values, missions, and goals.
★ Focus on User Experience (UX) and make sure your website is easy to use, loads quickly, and is phone-friendly.
★ Collaborate with other experts in your industry and create people-first collaborative content.
★ Be consistent around all your channels. Ensure your branding, messaging, and content are consistent across all mediums.
★ Know your audience and engage with them. Respond to reviews, comments, and feedback from them. It will show that you care about your readers and value their opinions.
★ Keep learning, and stay updated with the news, latest trends, and research in your field. It will help you stay relevant and maintain your expertise as an author.
The Future of SEO in Light of E-E-A-T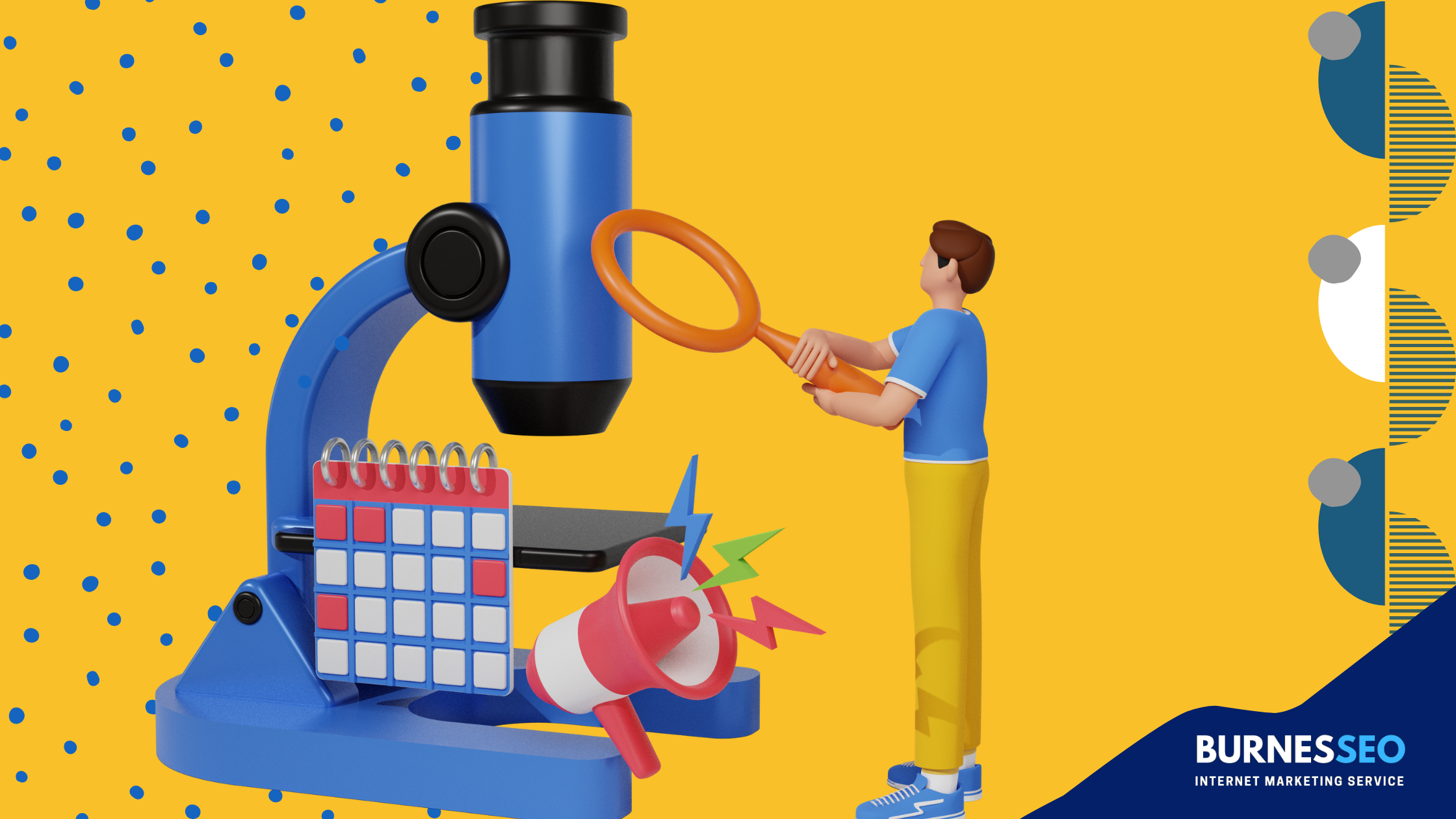 Are you an SEO enthusiast and curious about the future of SEO in light of Google's EEAT? Well, in our opinion, the following factors will gain importance for both Search Engine Optimization and E-E-A-T:
★ Trust is the key, and it will become even more significant in the future because Google will keep updating its guidelines and ranking system.
★ Google will emphasize the Author's expertise to gain more users and build trust among people.
★ Reputation Management will become more significant in the coming years because of SEO scams and black-hat techniques.
★ Eventually, Google will prioritize websites focusing on collaborations, current trends, and the latest technologies.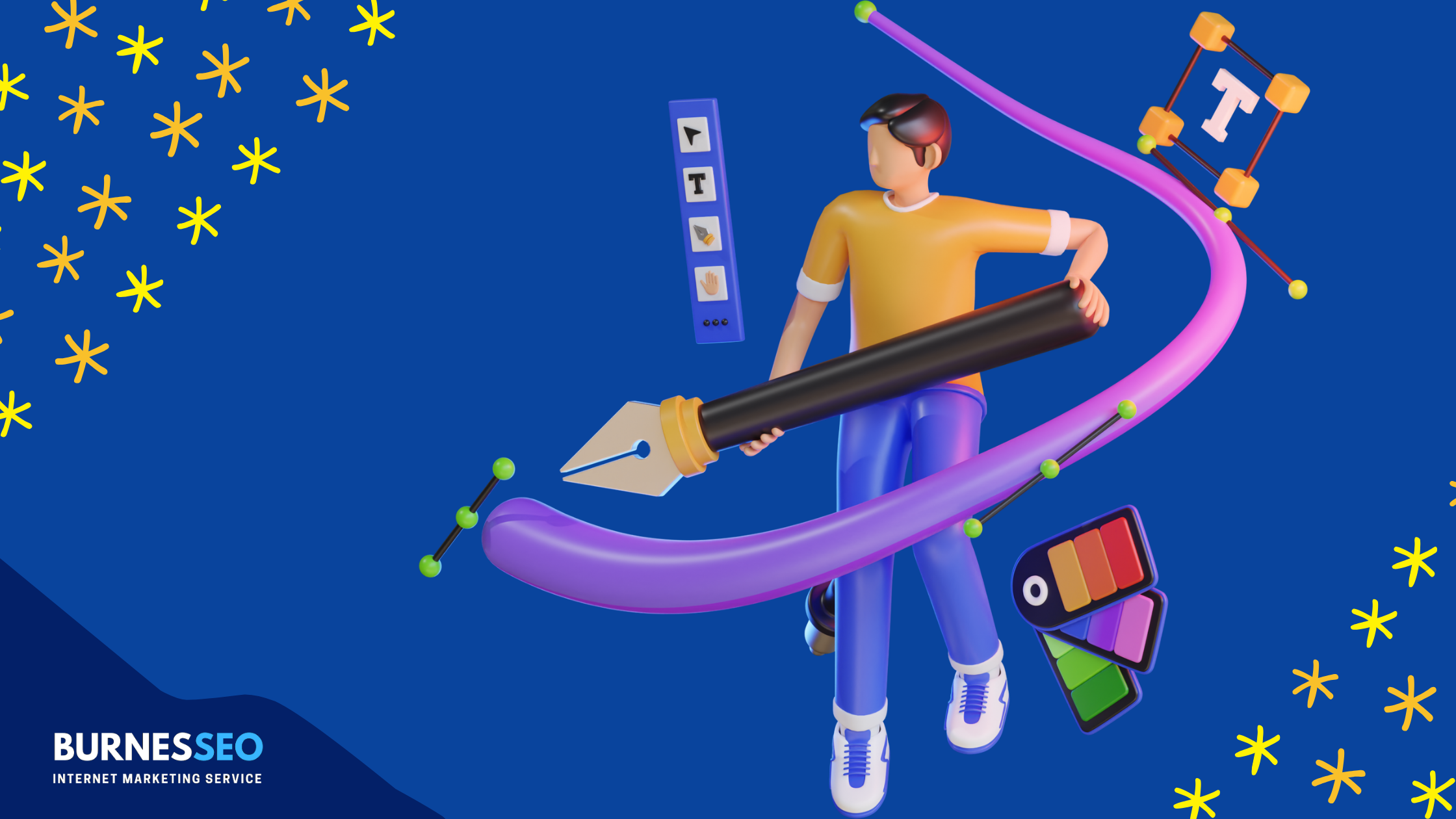 ★ Voice Search is becoming much more popular. Websites focusing on optimizing their content for it will increase their visibility chances in the Search Engine Result Pages (SERPs).
★ Google is all about keeping people satisfied. So, they will emphasize Greatly on the User Experience crucial for SEO plus E-E-A-T.
★ This century is all about Social Media. Websites that optimize their content and be active on their social media channels will gain a competitive advantage over others.
★ Even now, it is uncommon for people to buy your products without looking at positive reviews, testimonials, and social proof. So, in the future, Google will highly focus on this E-E-A-T aspect.
★ In the future, Authority building will continue to be a focal point for SEO and E-E-A-T. Websites that accentuate backlinks, citations, and transparency will get more ranking benefits.
★ Even though it's a debatable topic, AI and Machine Learning will get more importance. So, websites that give prominence to the latest AI advancements will have clear-cut advantages over competitors.
FAQs
What is the eating strategy for SEO?
EAT Strategy is a factor used by Google to rate the quality of websites in search results. It is now called E-E-A-T.
What is an example of YMYL content?
Following is an example of YMYL (Your Money or Your Life) content:
Websites providing information related to medicine, diseases, medical treatments & procedures.
What is the Google YMYL algorithm?
Google's YMYL Algorithm is a set of guidelines used by Google to assess the quality of websites that can affect your health, happiness, wealth, and financial stability. It stands for Your 'Money or Your Life.'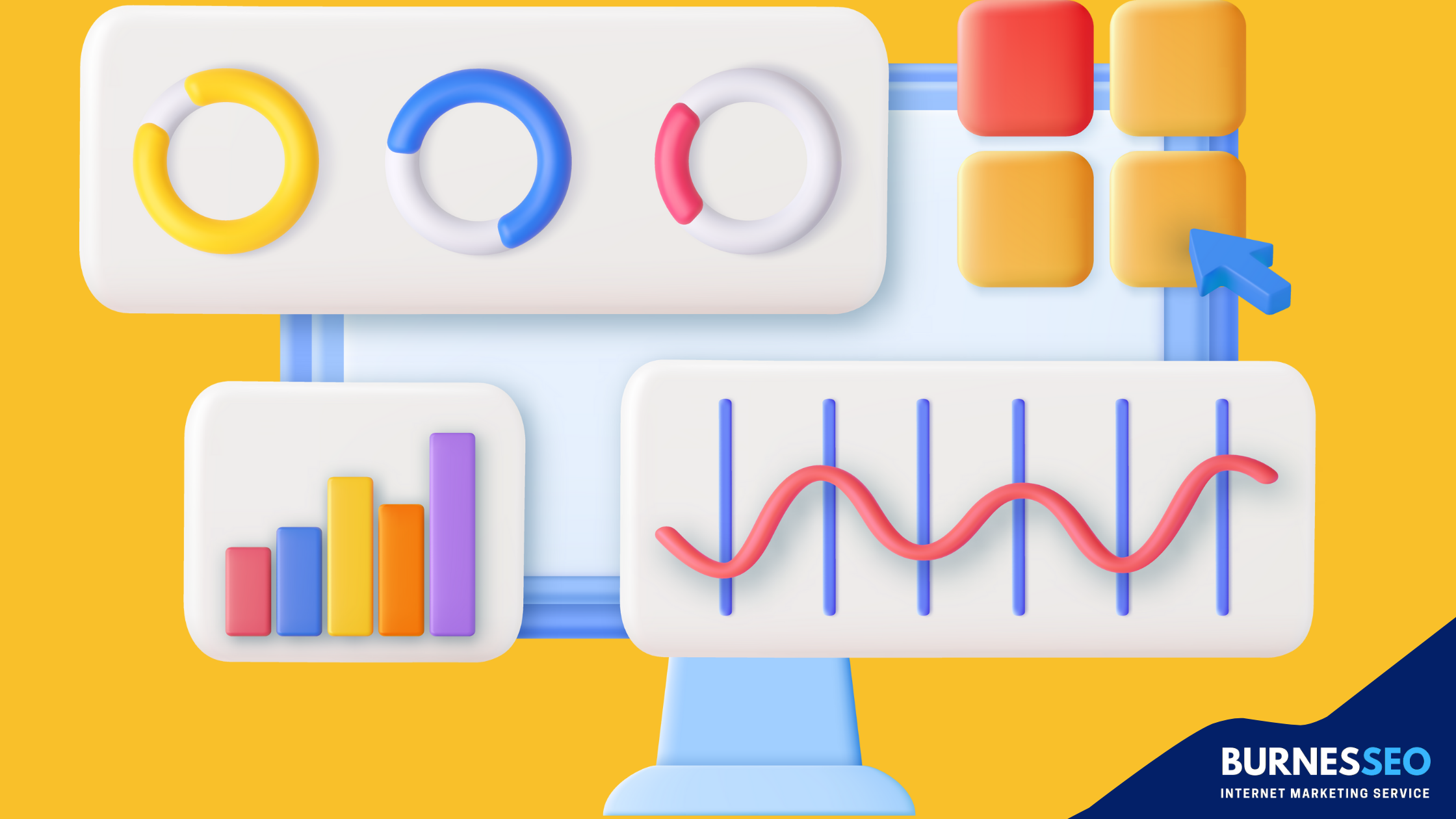 What is successful SEO?
Successful SEO is the optimization of your website's visibility, ranking, and reputation on the Search Engine Results Pages (SERPs).
Some factors contributing to successful SEO include keyword research & optimization, high-quality content, Backlinks, and the Technical Architecture of your website.
What does EEAT stand for?
EEAT stands for:
E = Experience, E = Expertise, A = Authoritativeness, T = Trustworthiness
What are Google's EEAT criteria?
Google's EAT or EEAT criteria is a quality rater system that prioritizes high-quality websites in search results. It uses different factors to rate the quality of webpages, especially the YMYL (Your Money or Your Life) web content.
Some factors used by this system include first-hand Experience, Expertise, Authoritativeness, trustworthiness, Content quality, and User Experience.
How Can SEO Services Adapt to Google's EEAT for Effective Optimization?
To effectively optimize websites, businesses are now turning to expert seo services that can adapt to Google's EEAT. These services ensure that websites adhere to Google's standards by providing relevant and trustworthy content. By leveraging expertise in SEO techniques, these services help businesses improve their search engine rankings and increase visibility to their target audience.
How Can Expert Google Ads Strategies Maximize ROI in the Future of SEO with Google's EEAT?
To maximize roi using google ads, businesses should focus on implementing expert strategies in line with Google's E-A-T (Expertise, Authoritativeness, Trustworthiness) guidelines. By ensuring their ads align with these principles, brands can increase their visibility and credibility in search results, resulting in higher click-through rates and conversions. This symbiotic relationship between Google Ads and SEO can greatly contribute to long-term success and maximized ROI.
To Conclude – Google's E-E-A-T and the Future of SEO Optimization
And that's a wrap! In this blog post, we uncovered the hidden potential & benefits of Google's E-E-A-T and how it will shape future SEO optimization.
Understanding the basics of E-E-A-T, why it matters for Search Engine Optimization, and how to improve it, we covered it all.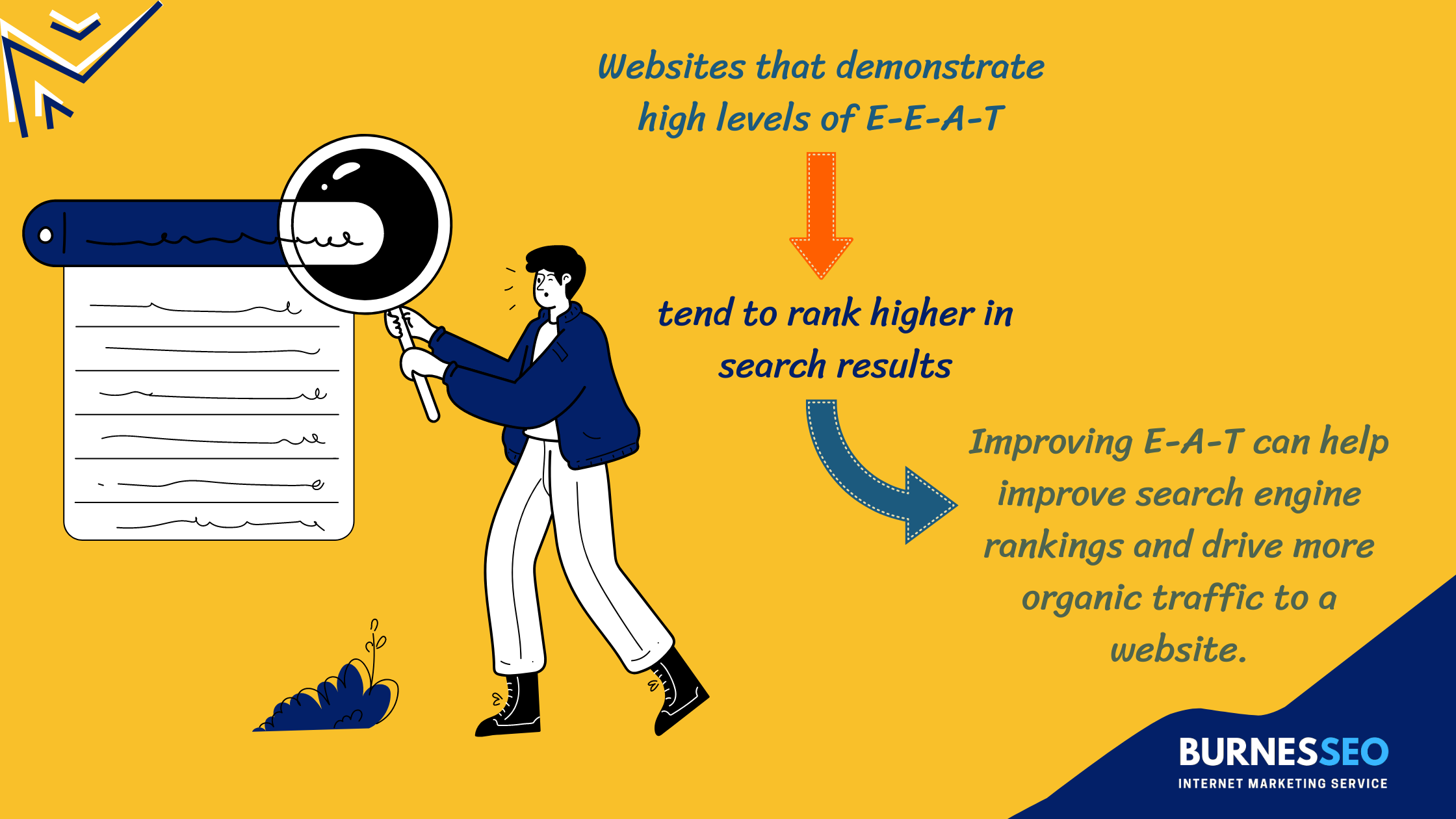 EEAT is an essential factor for ranking high on Google's results page. Websites that prefer Google's Search Quality Rater Guidelines of the Double E-A-T, produce high-quality content, build author expertise, and establish trustworthiness will have a crystal clear advantage over competitors.
Gazing ahead to the future, you can expect to witness an even more significant emphasis on E-E-A-T as Google continues to update its guidelines & improve its search results. Consequently, all Businesses and Marketers must update their SEO strategies accordingly to remain one step ahead of their Competitors.
Looking to the future, you can expect an even greater emphasis on EEAT because Google will continue to update its algorithm and improve its search results. It means that all businesses and marketers must adapt their SEO strategies accordingly to stay ahead of the crowd.
So, whether you're an SEO enthusiast or a beginner, understanding the importance of Google's EEAT is the key to staying relevant and visible in the ever-evolving world of SEO. Keep this info in mind, and you'll reach the pinnacle of success in the era of Digital Marketing.
Thanks for reading, and happy optimizing with BurnesSEO Internet Marketing Services!