Search engine optimisation (SEO) consultants may be the most sought-after profession. With businesses spending more and more on SEO, there's never been a better time to pursue a career as an SEO consultant. The best SEO consultants are always in-demand and are well compensated financially.
Do you want to boost a site's SEO, rising up the rankings? Do you want to use keywords to increase traffic and generate more site sales?
SEO consultants work with a diverse array of clients. But you don't need to be a top SEO consultant to master SEO. Anyone can learn the secrets and help their website get noticed. However, with many freelance SEO consultants having patchy knowledge at best, it's important you can demonstrate your skills
Here we'll explain what is an SEO consultant, how much they earn, and how you can become an SEO consultant too.\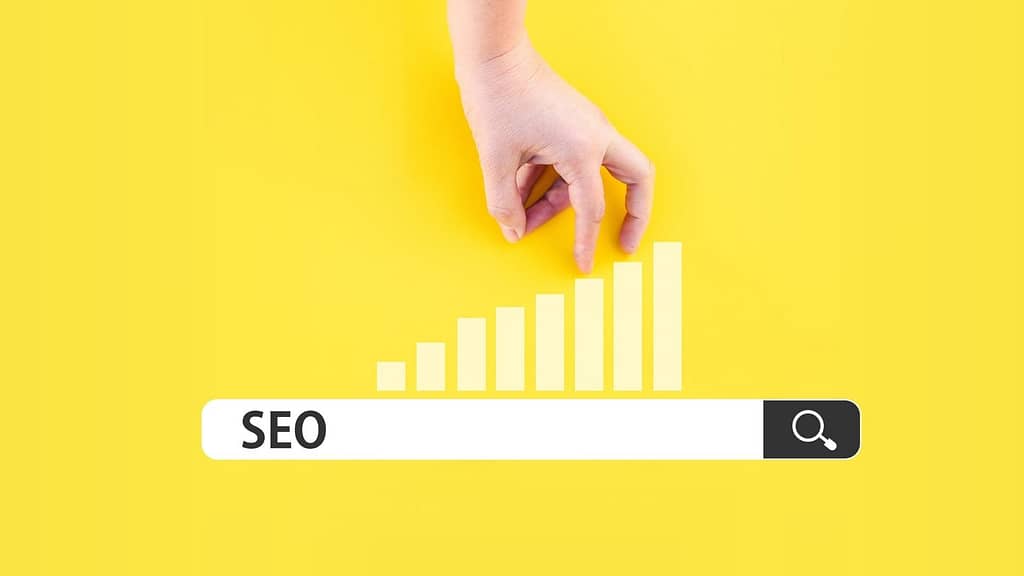 What is an SEO consultant?
Search engine optimisation or SEO is the process of "optimising" a website to appear higher in a search engine's rankings. The goal is to attract more traffic to a website, meaning more customers and – potentially – more profit.
Sounds simple, right?
Wrong! With an ever-changing algorithm and multiple search engines, getting ranked isn't as simple as adding a few keywords to a blog post or home page. It's an intensive process. And often involves fixing problems on an ongoing basis.
Companies often hire SEO consultants because they lack in-house expertise. They also acknowledge the critical importance of search rankings for a business.
With over 50 percent of traffic coming from organic searches, SEO is perhaps the most important part of a businesses' marketing. Failure to rank won't just see less traffic. It prevents a business from reaching its potential.
Little wonder SEO consultants are in-demand.
SEO consultant specialists will need to conduct audits and regular reviews of the site. Months could be spent fine-tuning everything from the lines of code to the keyword selection to maximise a site's rankings.
Indeed, none of the major search engines release guidelines for ranking. That's why hiring an SEO consultant is so critical.
They know what works and what doesn't using their experience, connections, and a little educated guesswork.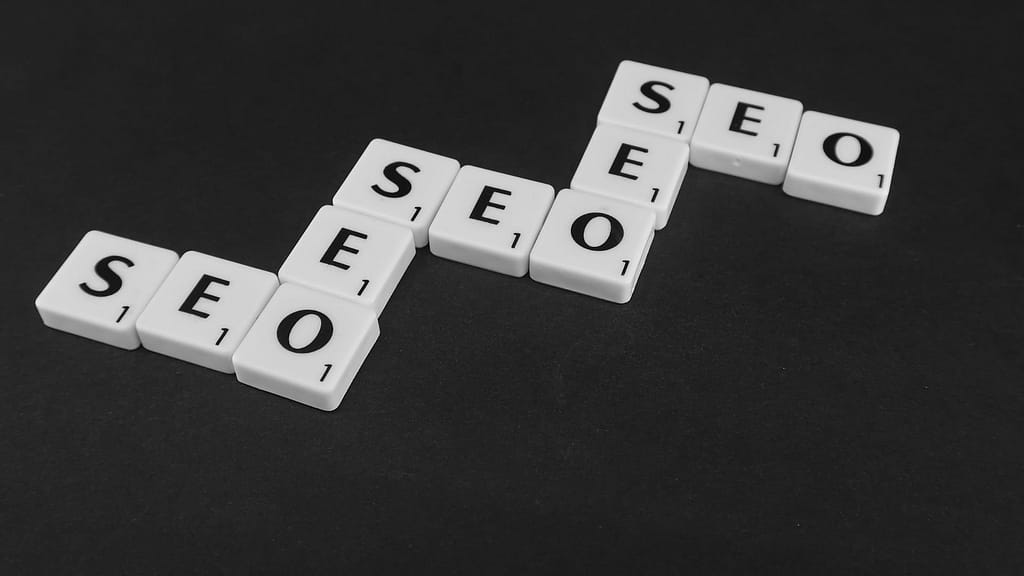 What is the work of an SEO consultant?
Some businesses enjoy the luxury of gaining traffic through word-of-mouth or real-world interactions. For most, it's a difficult process of continually refining their site: local SEO, on-page SEO, link building, marketing, technical performance, and more.
Nothing is standardised. Every website necessitates a bespoke marketing strategy and SEO plan. That's what makes the best SEO consultants… the best.
SEO consultants start by analysing the current website to develop such a plan. Technical SEO consultants will inspect the bones of the site, e.g., page loading speed, mobile-friendly, XML sitemap.
But that's not the only skill in the SEO arsenal.
To successfully rank a site, SEO consultant specialists also use:
Local SEO
Keyword research
Pay-per-click (PPC) advertising
Target audience research
Internet marketing
Competitor analysis
Internal linking structure
Technical SEO understanding
Backlink building
Analytical tools, e.g., Google Analytics
Up-to-date knowledge of search engine algorithm
These skills are often grouped into four primary areas:
Local SEO,
This links your online business with real-world premises. So, when a customer searches for bakeries in their local area, your local bakery is the top result. (Or whatever business you specialize in.)
On-page SEO,
On Page examines individual site pages, tweaking content or HTML source code to rank higher and earn more traffic. This technique is one of the most effective methods small business owners use to get noticed.
Off-page SEO,
also known as off-site SEO, involves any action not taken on the website itself. Rather, through backlink building, you can increase a site's trustworthiness, improving its overall ranking.
Technical SEO
is the most complex, involving the raw code and functioning of the site. These are optimised to speed up loading times, ensure the site is mobile-friendly, create an XML sitemap, and more.
Using these skills, the best SEO consultant will develop their SEO strategy. Plans usually target a six-to-twelve-month period – devising content to fill the site.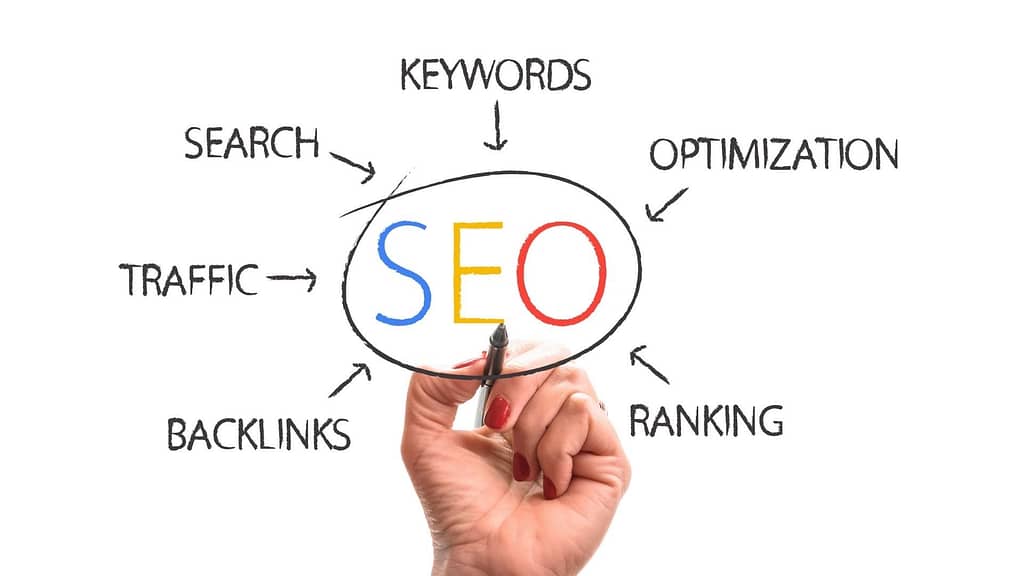 How do I become an SEO consultant?
Top SEO consultants earn good money and are highly sought-after. It's an attractive profession. Anyone after an engaging, innovative, and technical profession will fit right in.
That doesn't explain how to become an SEO expert, however.
Strangely, there is no SEO degree. Despite its importance to the modern world, it's rarely even talked about as a career or profession.
Heck, most people have never even heard of it. Even some web developers go glassy-eyed at the talk of search engine optimisation.
Here's the thing – there is no "correct" background for SEO consultants. There's no one course or qualification to prove you know your stuff. (In fact, many of the so-called qualifications are not helpful at all.)
That means you're on your own.
As the field is still in its infancy, most SEO consultants began elsewhere. Fields like marketing, web development, communications, IT, and business are often good starting points. They'll teach the foundation of SEO – and will be useful later on.
But the technical skills of SEO will need to be learnt over time.
There are hundreds of articles, courses, books, and videos explaining the ins and outs of SEO. Ironically, for how little people know, it's no hidden secret.
Once you've developed a solid understanding, it's time to put your knowledge to the test. There's no replacement for on-the-job SEO experience.
Work experience. Internships. Entry-level positions. All these will lead to a further career in SEO.
Most of all – it's about proving results. Clients want to see what you've done before. And they want to know what you can do for them.
Even then, the best SEO consultants must still keep on top of changes. Workshops, webinars, and conferences not only display ongoing learning – they're also a place to establish your industry profile.
In short: SEO is always evolving. You need to be curious and continuously learn to keep up.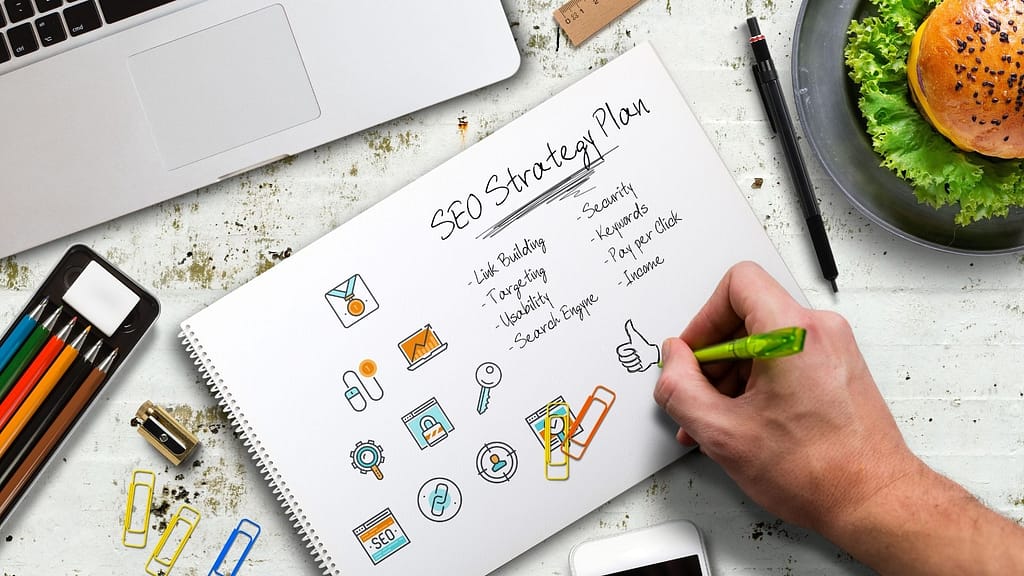 Where to start SEO training?
With ever more interest in SEO training, there are more resources than ever. In-depth guides and courses provide key insights into SEO and help you master the profession.
But where to begin?
Here are some of the best SEO training courses currently available:
Google Analytics Academy
Head over to the Google Analytics Academy for numerous free courses. From Beginners Analytics courses to an Introduction to Data Studio – the academy will provide a solid SEO foundation on which to build.
All modules cover Google's extensive array of products: Google Analytics, Google Data Studio, and Google Tag Manager.
No top SEO consultant will survive without a fundamental understanding of these services.
Udemy
You're spoilt for choice: Udemy boasts over 183,000 online video courses from which to choose. Everything from machine learning to web development is available on the site.
For very little money, you can accumulate key SEO skills rapidly. There are masterclasses, insider tips, and more to explore.
Plus, with so much content on the site, you'll even be able to touch up your Python skills.
HubSpot Academy
Over on the HubSpot Academy, you'll find quick, practical courses AND comprehensive certifications. Their SEO certification course is 100% free.
Nor does the learning stop there.
Content marketing. Email marketing. Social media marketing. All of these courses provide a certificate you can show to clients and use to enhance your overall understanding. There are literally hundreds of hours of high-quality content ready and waiting.
Skillshare
Perhaps the leading online educator today. Skillshare covers numerous topics, including SEO, content marketing, and much, much more.
Even better, you don't need to pay for each class. Rather, you can access their vast catalog of courses with a monthly or annual membership – expanding your knowledge and potential.
So, whether you want to master video editing or just brush up on SEO, it's got everything you need for success.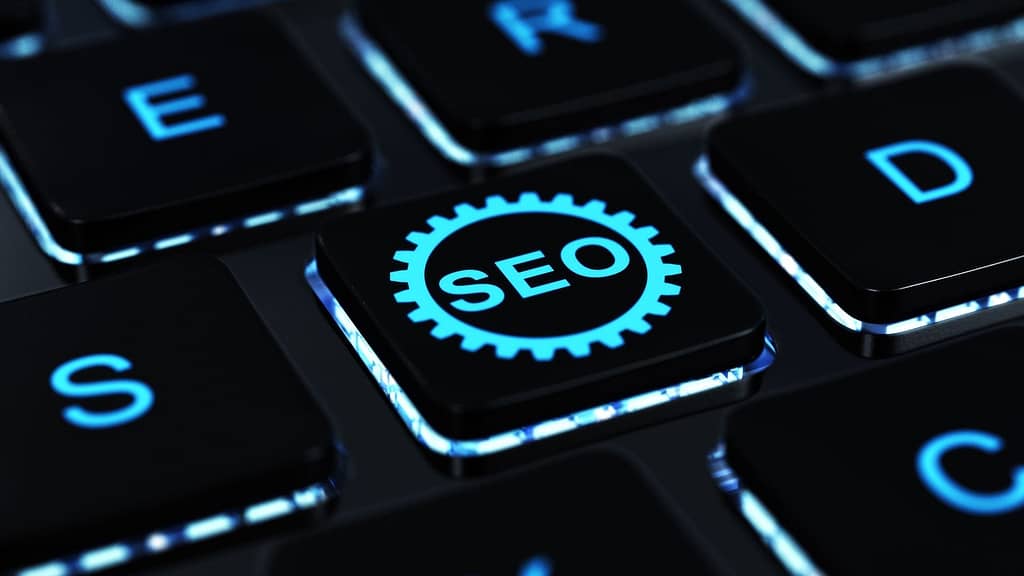 How to find freelance SEO work?
It's the same everywhere – do awesome work, build your reputation, spread your business through word-of-mouth.
Talent talks.
That doesn't help the beginner, however. It pays to work for an SEO consultancy firm first if you're just starting out.
But, if you're determined to go it alone, becoming an SEO consultant freelancer is still an option. Cold sell local businesses with free work to build up a portfolio. Trial your skills on your own website. Or, head over to a freelancing website like Fiverr and start taking on clients.
To begin, focus on penetration pricing. That will lower expectations and give you some much-needed experience. After all, you don't become the best SEO consultant overnight.
Here are some useful resources to get you started:
Hunt around for the resources which work best for you. Try not to feel too overwhelmed. Even the top SEO consultants started somewhere. But with hard work and diligence, anyone can master SEO and turn it into a lucrative and successful career.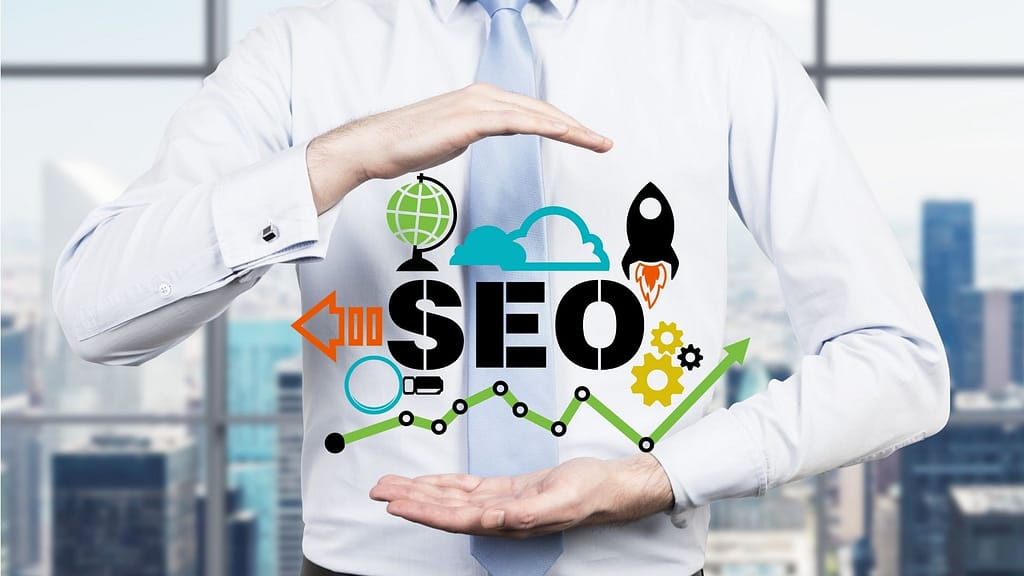 Are There Any SEO Companies in South Africa That Offer Consulting Services?
Yes, there are several reputable seo companies in south africa that offer consulting services. These SEO companies in South Africa are well-equipped with the knowledge and expertise to help businesses improve their online presence and visibility. Whether you require assistance with keyword research, website optimization, or content strategy, these SEO companies in South Africa can provide valuable insights and recommendations to enhance your online marketing efforts.
How much do SEO consultants make?
Here's the question you've wanted to ask. What is an SEO consultant's salary? Or rather, what is an SEO consultant's hourly rate?
Money matters. Nobody wants to invest months learning the business, only to discuss the pay is lacklustre.
We want to be rewarded.
So, what can you expect from an SEO consultant salary? That depends on who you ask.
Estimates are difficult to come by due to the novel nature of the industry. In general, the average SEO consultant hourly rate is between R 1000 to R 3000. That translates to R 25,000 to R 100,000 per month or an average SEO consultant salary of R 800,000.
That's just one estimate.
According to Indeed.com, the average base salary of an SEO consultant is R 22,916 per month (or R 274,992 per year). Meanwhile, payscale.com puts the annual SEO consultant salary at R 221,000.
This largely depends on hours worked and SEO charges.
Both SEO agencies, as well as SEO consultant freelancers, charge around R 1200 per hour. However, on average, SEO consultants only work 26 hours per week- roughly 59 percent of their time is spent on assignments.
Moreover, many SEO agencies charge a monthly rate: between R 5000 and R 20,000. Although, they'll also have multiple clients to manage.
Why should you become an SEO consultant?
Becoming a top SEO consultant isn't easy. With little formal education, it's up to you to learn the skills and gain experience.
Still, it's a highly engaging and innovative profession. If you relish a challenge and enjoy working with a range of businesses, SEO consultancy is the career for you.
And it doesn't hurt that an SEO consultant salary is pretty well-paid.
SEO is now critical for all businesses with an online presence. Customers are likely to turn to competitors if a company lacks a highly ranked website. Meaning, for SEO consultants, they're never short of work. With few people entering the fields, there are plenty of opportunities available.
All it takes is a little learning and experience.
Indeed, SEO consultants throughout South Africa are making an excellent living. Will you join them?