(A Complete Guide)
There's a problem for businesses: how to rank high on search engines? Most of us use search
engines to find answers to questions or services and products we want to buy. That's why it's
imperative for companies to rank as high as possible for relevant search terms. SEO companies
claim to be able to do so. Via SEO services and SEO marketing, they can rank you higher and
get you noticed.
That means more clicks, more visits, and more profit.
But what exactly is SEO? And why do you need an SEO company like us to help you out?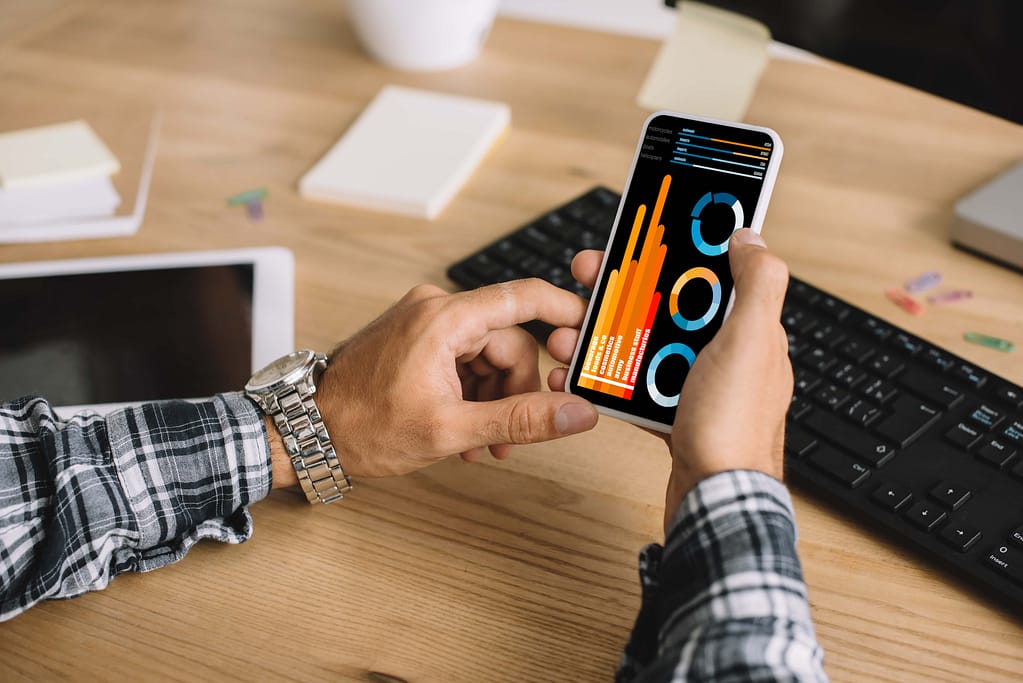 What exactly is SEO?
SEO stands for 'Search Engine Optimisation.' The concept is simple, using a multitude of insider
tips and tricks, SEO experts can improve your appearance and positioning of your site in
organic search results.
With most people using search engines to find products and services, the higher you rank, the
more customers you get.
That's all there is to it.
And how does it work?
But how does it work?
Well, search engines like Google or DuckDuckGo use crawlers, also known as spiders or bots.
These crawlers examine a web page, starting with the internal and external links, and ending
with the content. Using these links and content markers, the crawler develops an understanding
of how the web page is semantically connected to all other pages in the search engine's
database AKA the index.
When a user enters a search, the engine uses the information to decide how the result should
rank.
There are two main types of ranking factors:
On-page SEO factors: the quality of the code, the site speed, the quality of the copy,
the structure of the website.
Off-page SEO factors: external links from websites, social media, and other marketing
activities.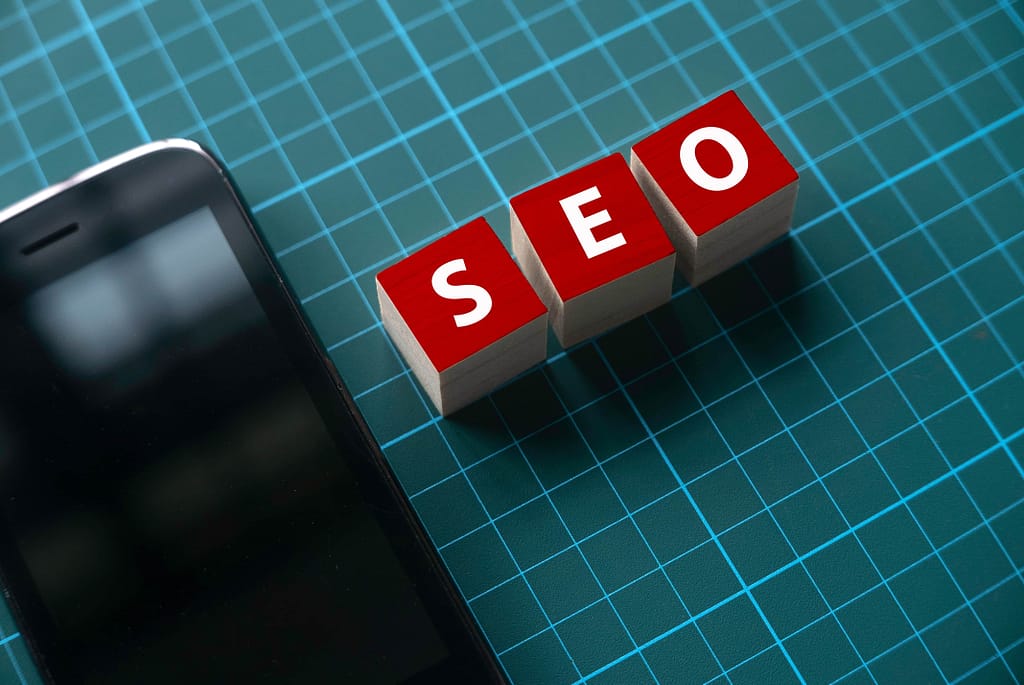 Why is SEO important?
Once upon a time, companies posted adverts to get noticed. Then, with the advent of the
internet, everything changed. Now…
…SEO is King!
What do we mean by that? Well, by utilizing SEO marketing, sites can generate organic traffic.
And not just that: they can even guarantee higher quality and quantity of organic traffic. Let's
break it down:
Organic search: Too often do companies think they can cheat their way to the top of
the search results. Not so. Pay-per-click ads often feature at the top of the page but can
cost a fortune. And all too often, people scroll right past. What you want is organic
search results: the first results after the ads – only SEO services can do that.
Quality and quantity of traffic: It's not good directing thousands of people to your site if
they're not going to buy what you're selling. What's needed is a way to ensure high-
quality customers find their way to you. That requires meticulous SEO marketing to
capitalise on the most relevant search terms. Only an experienced SEO company can
deliver that.
How do you do SEO for a website?
Do you have a website that's not ranking well? Are you struggling to attract customers to your
site but don't know why?
You're not alone.
Many companies have stunning sites that just don't rank. Don't just scratch your head; follow
these top SEO marketing tips.
Keep the domain name simple: Your domain name should feature a keyword related
to your product. Catchy domain names work too. Think of the genius of Facebook – it
tells you exactly what it is.
Consider your site's architecture: Creating a simple, efficient site architecture helps
crawlers index your site. Blogs also help to add and organise pages.
Content is Queen: Yes, SEO is King, but content is queen. That means you need to
launch with plenty of site content and keep updating it regularly. The more content, the
more chances customers have to come across your site.
Focus on backlinks: Finding reputable sites to host links to your site or blog posts will
substantially increase your site's ranking.
Learn Google analytics: Knowing how to use Google Analytics to search for keywords
is pivotal to your site's success. It'll help you locate where website users are coming
from and how long they're staying.
Keep up-to-date: SEO services don't stay static. Search engines are constantly
evolving how they determine results. That means you'll need to follow industry experts
(like SEO companies) for the latest trends in SEO marketing.
Or, you could trust your website to an SEO company to handle all your SEO worries. With
experience and expertise, we'll be able to rank your site high consistently.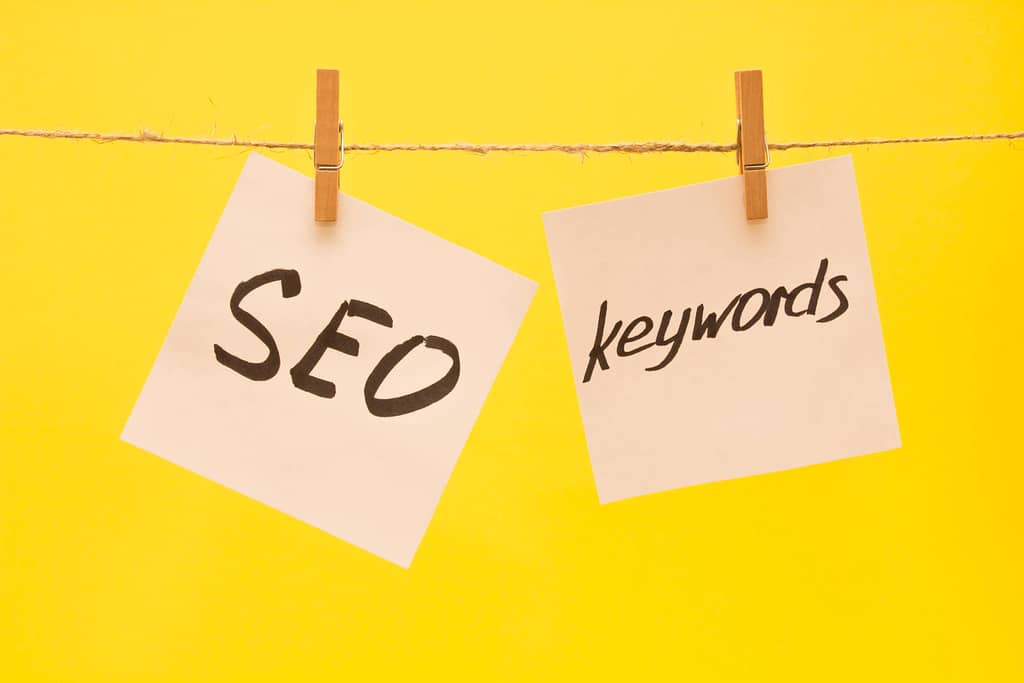 Why is SEO Important When Choosing an SEO Company?
When choosing an SEO company, it is crucial to consider the qualities of a reliable seo company. Effective SEO practices can significantly impact a business's online visibility and success. A reliable SEO company will possess thorough knowledge of SEO techniques, up-to-date strategies, transparent communication, proven results, and a focus on achieving clients' goals. When selecting an SEO company, focusing on these qualities is essential for long-term success.
What is an SEO example?
So, what exactly does SEO look like? How do you tell the good from the bad?
Here's an example:
According to Adobe, around 38% of users won't continue to visit a website with a poor design.
That includes the aesthetics, the user interface, and overall site experience.
This was the problem faced by The American Egg Board (AEB). Their founding mission was
to connect America's egg farmers with the right customers.
However, being primarily reliant on organic traffic, their old website gradually began to show
declining traffic and organic visibility. Year by year, their ranking slipped.
That was until they gave their website a complete revamp.
Using a precision-SEO strategy, they targeted keywords, reorganized their website's content,
improved the user experience, and gave it an eye-catching and attractive design.
What was the result of their new SEO marketing approach: more customers and more visits.
The company reported an 87% growth in mobile traffic and a 22% increase in website traffic.
Conclusion
That's the power of a solid SEO marketing service.
Here at BurnesSEO, we know how to rank your website. We're not like the rest of those SEO
companies. We get you to page one.
So, if you're ready to get noticed, contact us today.
Sources:
https://www.semrush.com/blog/seo-for-new-website/
https://searchengineland.com/guide/what-is-seo
https://yoast.com/what-is-seo/
https://en.wikipedia.org/wiki/Search_engine_optimization
https://moz.com/beginners-guide-to-seo
https://moz.com/learn/seo/what-is-seo
https://www.webfx.com/blog/web-design/seo-examples/
https://www.cardinaldigitalmarketing.com/blog/10-best-seo-campaign-examples-to-learn-from/